CALL TOLL FREE 1-888-394-4477
OR (575) 288-1989
CRIMINAL DEFENSE | PERSONAL INJURY | CIVIL RIGHTS
– Have you been charged with or under investigation of a crime?  
– Have you been injured in a car, truck or motorcycle accident?  Have you been bitten by an aggressive and dangerous dog?
– Have you been the victim of excessive force or false arrest by a bad police officer?
Qualified legal representation and experience should be your top priorities when looking for a lawyer to handle your case. The lawyer you choose will have a direct impact on the outcome of your case.  Make sure you choose the right one!
---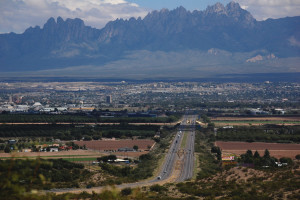 C.J. McElhinney Law Firm has been serving the Las Cruces, New Mexico community and surrounding areas with a 13+ year practice and has a proven record of representing clients in criminal, personal injury, civil rights, and family law cases in the state of New Mexico.
I will always make sure your rights are protected.
---
 Aggressive Defense
It is important to hire an attorney at law with the right qualifications early on.  Most cases require extensive analysis and study, and most involve other necessary procedures such as interviews, trial preparation, and evidence analysis amongst others.  From the start we start taking care of your need and interests.
Personalized Attention
Every case we handle is unique and will receive personalized attention. We understand that your case is an important problem in your life with far reaching consequences.  We ensure that you receive transparent and proper legal advice guiding you through the entire legal process. We are always available and ready to talk to you about your case.
Criminal Law Practice Areas
All Courts, All Crimes:
– Battery | Assault
– DWI
– Property Crimes 
– Violent Crimes
– Sex Crimes
– Manslaughter 
– Murder 
– Fraud | Embezzlement
– Drug Possession
---
HIGH PROFILE CASE
Because you never know when life can show up with unexpected surprises.
This case gained local, national, and international attention (Las Cruces Sun News, El Paso TImes, Hufftington Post, ABC, Global Report, FOXNews, TMZ) and ultimately the defense team handed Joe a favorable outcome and help him get through the tough times following the incident.
Case: Joe Torrez – Criminal Defense | Home Invasion
January 1, 2014
Outcome: FAVORABLE
Call on the experience of an attorney with a proven record of success!
Call our office to set up a free initial consultation. We can set up an appointment for you in our Las Cruces office.
Professional.Powerful.LegalServices
Call US
Tel. (575) 288-1989 or Toll Free at (888) 394-4477
Fax. (575) 556-9388
OPEN FOR BUSINESS FROM
8:30am – 12:00pm and 1:00pm-4:00pm MONDAY THROUGH THURSDAY
8:30am-12:00pm FRIDAY
www.cjmlawfirm.com
1009 E. Lohman, Las Cruces, New Mexico 88001